In the farm with Blåfjell CEO John Helge Inderdal. Photo: Blåfjell.
"Our water is better-quality than the mountain sources we take in"
A marked improvement has been seen by Arctic char producer Blåfjell just six months after installing a Razone and ozone system from Normex. The company has achieved higher water quality, a shorter production cycle and a better feed factor – all with a positive impact on both the fish and the bottom line.
"When we installed the Razone and ozone system, our goal was to reduce purging time," explains CEO John Helge Inderdal. "Our water now has a fine blue-green colour, and I'm almost prepared to claim its quality is better than the mountain sources we take in."
Blåfjell has been pursuing full-scale fish farming on land in Lierne north of Trondheim since 2018, and ranks today as a leading producer of Arctic char. The company is based close to the Blåfjella-Skjækerfjella national park and draws on mountain water from the area.
Its recirculation aquaculture system (RAS) ensures that 99 per cent of the water is reused. While that keeps consumption low, it calls for thorough cleaning to prevent bacteria and particles from accumulating. This was also why Blåfjell wanted to install a Razone water treatment solution with an associated ozone system from Normex.
Better flavour and economics
The installation was primarily intended to reduce levels of Geosmin and MIB bacteria in order to reduce purging time. Naturally present in water and soil, these microbes impart the typical earthy flavour familiar from such products as beetroot – and fish from RAS farms.
This flavour disappears naturally when the fish are kept in clean water while fasting for a period – a process known as purging.
"We've cut this phase from three weeks to nine days" says an enthusiastic Inderdal. "That's given us a more favourable production cycle with better economics and fish welfare as well as stable quality in the taste of the end product."
Several factors have an impact on the company's bottom line. Clean and clear water makes it easier to control feeding and thereby provides a better food factor with less waste. In addition, a shorter purging time means a speedier production cycle, with the fish spending less time in the tanks – and completing their fasting period more rapidly.
"We see that the fish thrive, and quicker fasting and purging naturally has an impact on both welfare and the bottom line," says Inderdal. "Those results show up even though we haven't put numbers on the changes in terms of harvesting weight."
Filters and cleans
The effect at Blåfjell is achieved by a combination of filtration and ozonation of the water, with the Razone system capturing 70-80 per cent of the particles too small to be caught by normal filters. Results here are also substantial.
"The total viable counts, or TVC, a measure of the number of bacteria and other micro-organisms in the water, have been reduced by 95 per cent," Inderdal reports.
Actual cleaning of the water is done with ozone, with Blåfjell taking out 20 per cent of the water flow from the RAS plant at a time. That corresponds to 500 cubic metres every hour.
With a total volume of 2 500 cubic metres, all water in the plant is thereby treated several times a day to kill bacteria and remove microparticles. The result is high-quality water, both clearer and cleaner.
Quality and security
Inderdal also highlights production reliability as a crucial consideration.
"Our value chain extends from incubating roe all the way to the end product dispatched for consumption," he notes. "We're very concerned to have stable and secure production, and to deliver a high-quality product to the end-user. So it's important to have suppliers who're on hand if anything happens."
The Normex delivery includes an online management system which continuously monitors water quality and the treatment system in order to ensure problem-free operation. It is accessible to and can by adjusted by both Blåfjell on site and Normex virtually.
"We want the systems we deliver to be not only a product but also a reliable service," confirms Normex sales manager Michael Vadset. "An online management system means we can simplify and support adjustments or optimisation when required, and thereby give the customer a sense of security."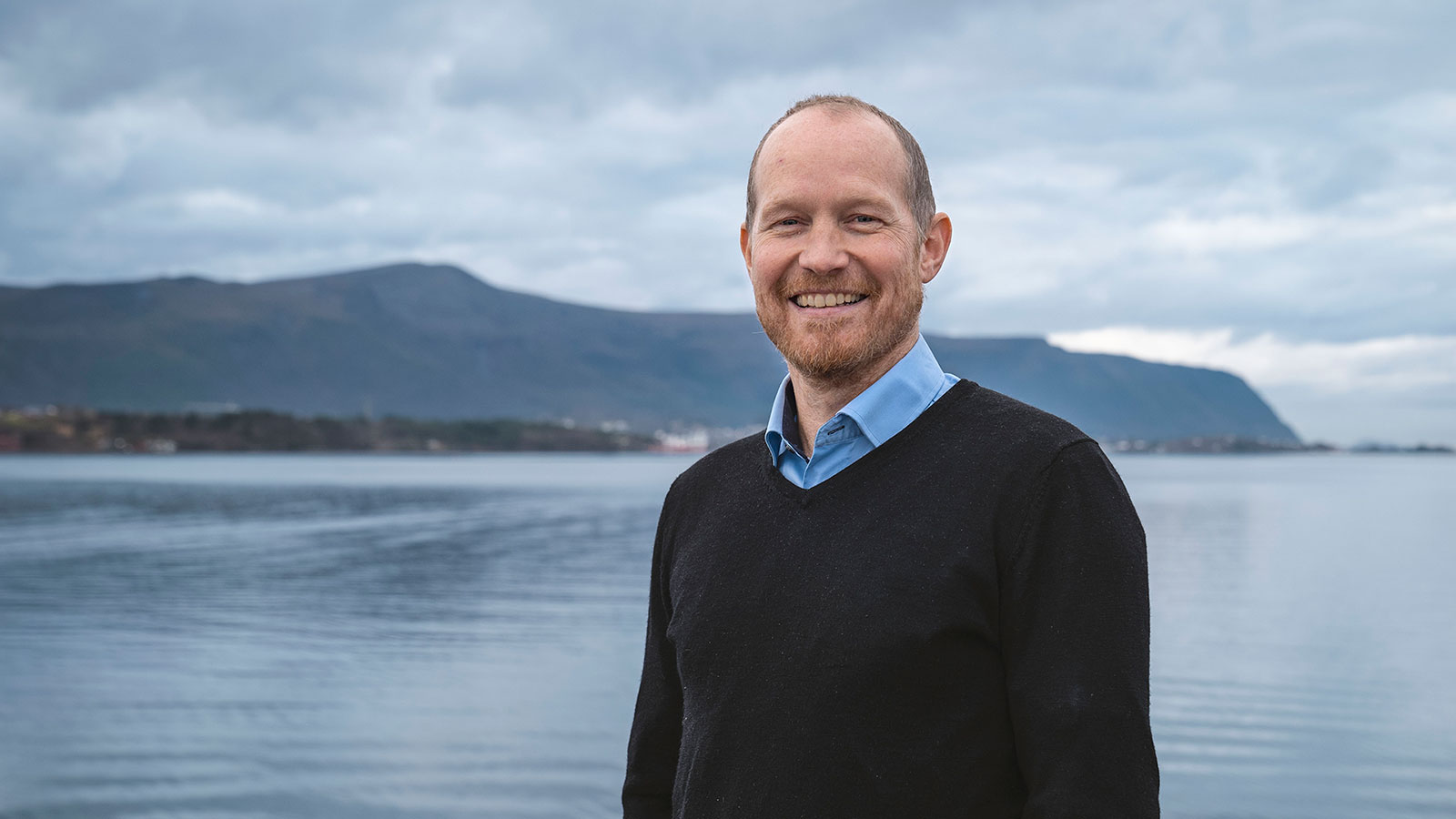 Michael Vadseth, sales manager Normex. Photo: Normex.
Blåfjell in brief
Blåfjell's full-scale facility for farming Arctic char on land is located close to the Blåfjella-Skjækerfjella national park in Lierne north of Trondheim. The company is owned today by founders, employees, local and regional investors, and players in the aquaculture sector. Principal founder John Helge Inderdal and the local investors who have been involved from the start collectively comprise the largest shareholder, Blåfjell Lierne AS. Investment company TD Veen is the second-largest owner. For further details, go to blafjell.no